Application of 3D-Visualization in Museum Education
Deutsches Museum
In the sub-project, we are testing concepts on the transfer of knowledge via virtual and augmented reality and drafting recommendations on their implementation in museums.
The Deutsches Museum makes complex interrelationships in the natural sciences and technology experiential using unique objects. However, numerous historical objects from the museum's collection – from the steam engine to the moon rover – cannot be operated for reasons of preservation. Nor can many be shown in their original context. Digital 3D models permit the function, structure, and material characteristics of exhibits to be presented in greater detail than is possible using analog formats.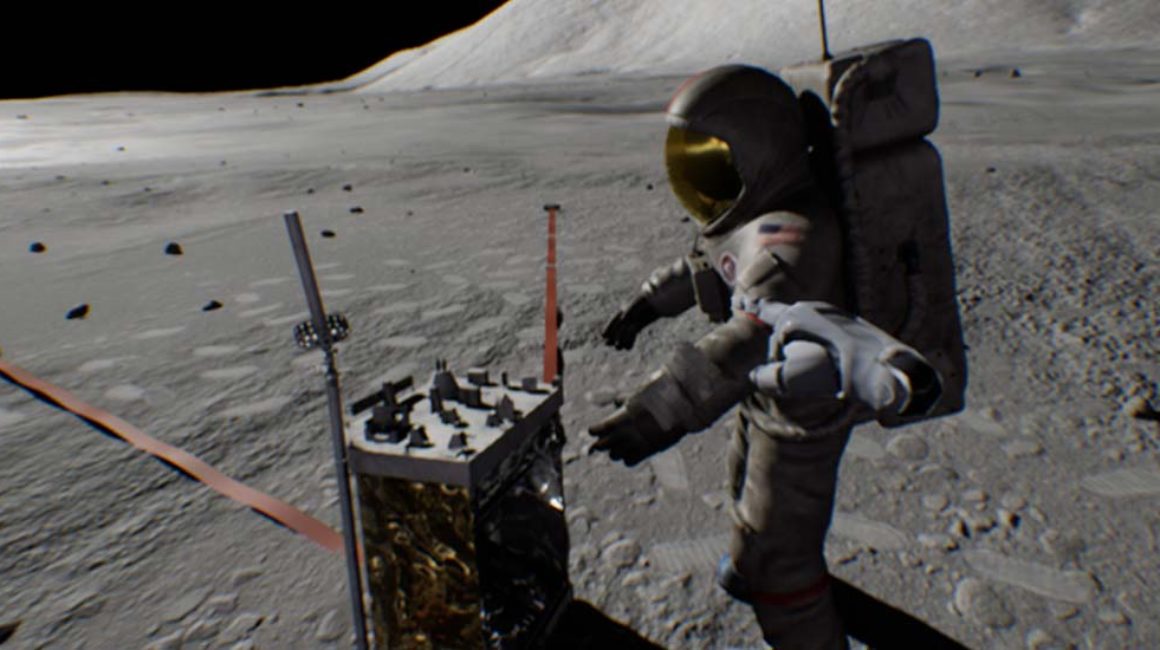 For example, 3D visualization provides visitors with the opportunity to virtually display how real objects like the Sulzer steam engine function or to experience how the steam engine self-regulates by switching spinning frames on and off in the digital model.
At the same time, the production of digital 3D content and their application as means of education and knowledge transfer via virtual reality or augmented reality scenarios places sophisticated technical and organizational requirements on museums. Digital methods for transferring knowledge must be compatible with museums; new media concepts in exhibition design and infrastructure will have to be optimally tailored.
The Concept: Experimenting with Technologies for 3D Visualization in Laboratory Settings
In the sub-project, we are developing various concepts and application scenarios for a number of digital technologies for 3D visualization and evaluating the selected approaches with regard to their future perspectives for knowledge transfer in the museum setting.
The Deutsches Museum is drawing on its own preliminary work and, as part of museum4punkt0, is systematically developing it further for visitor-oriented use in museums that is as interactive as possible.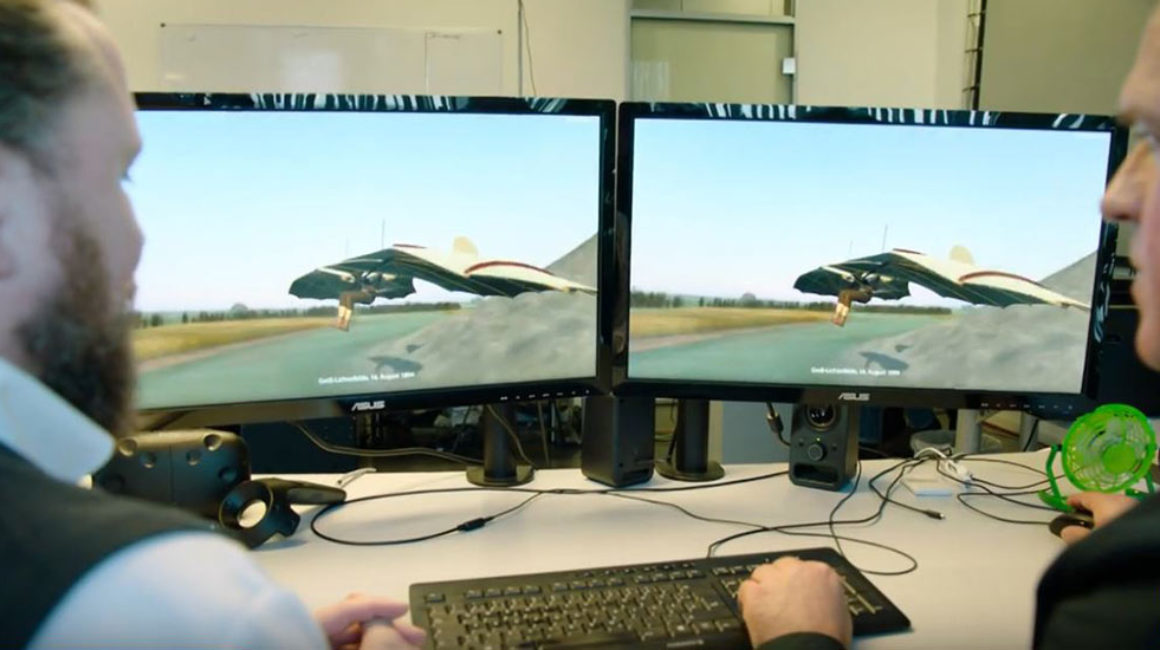 The central element is setting up the VRlab, a test laboratory in the visitor area of the Deutsches Museum. We will be able to test various approaches to digital storytelling in virtual museum worlds there. This also includes evaluating the workflows for preparing and contextualizing 3D content from the viewpoint of economic efficiency. Based on the findings we collect, we will develop targeted digital concepts for education and knowledge transfer.
In the second step, we plan to set up a complementary 3D laboratory in which we will test various approaches to generating 3D models. In addition, we will establish and evaluate virtual spaces or augmented reality applications for mobile end devices in Deutsches Museum exhibitions.
Guidelines for Implementing 3D-based Programs for Communication and Learning
We accompany our practice-oriented case studies with complementary scientific research. In the process, we define norms and standards that become part of the comprehensive documentation. Hence, at the end of the project we will have produced guidelines for other museums containing multi-faceted information on the options for applying 3D technology and associated implementation strategies. The guidelines will include information on the infrastructural challenges, technologies used, and tested evaluated concepts for education and knowledge transfer. In addition, reusable 3D sequences and source code with reference to processing 3D scans, for example, will be published.
In Development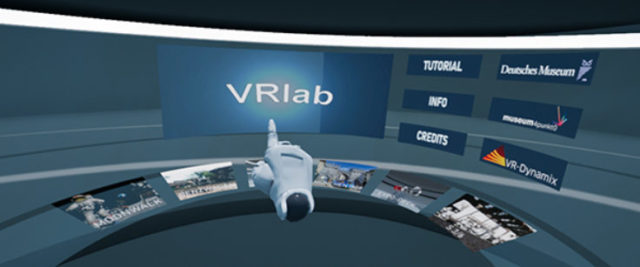 VRlab
A quick drive across the moon, a take-off with the Lilienthal glider or a walk inside a historic steam engine: Since 1. August 2018 visitors of the Deutsches Museum can immerse themselves in virtual environments at the VRlab. Additional information (in German)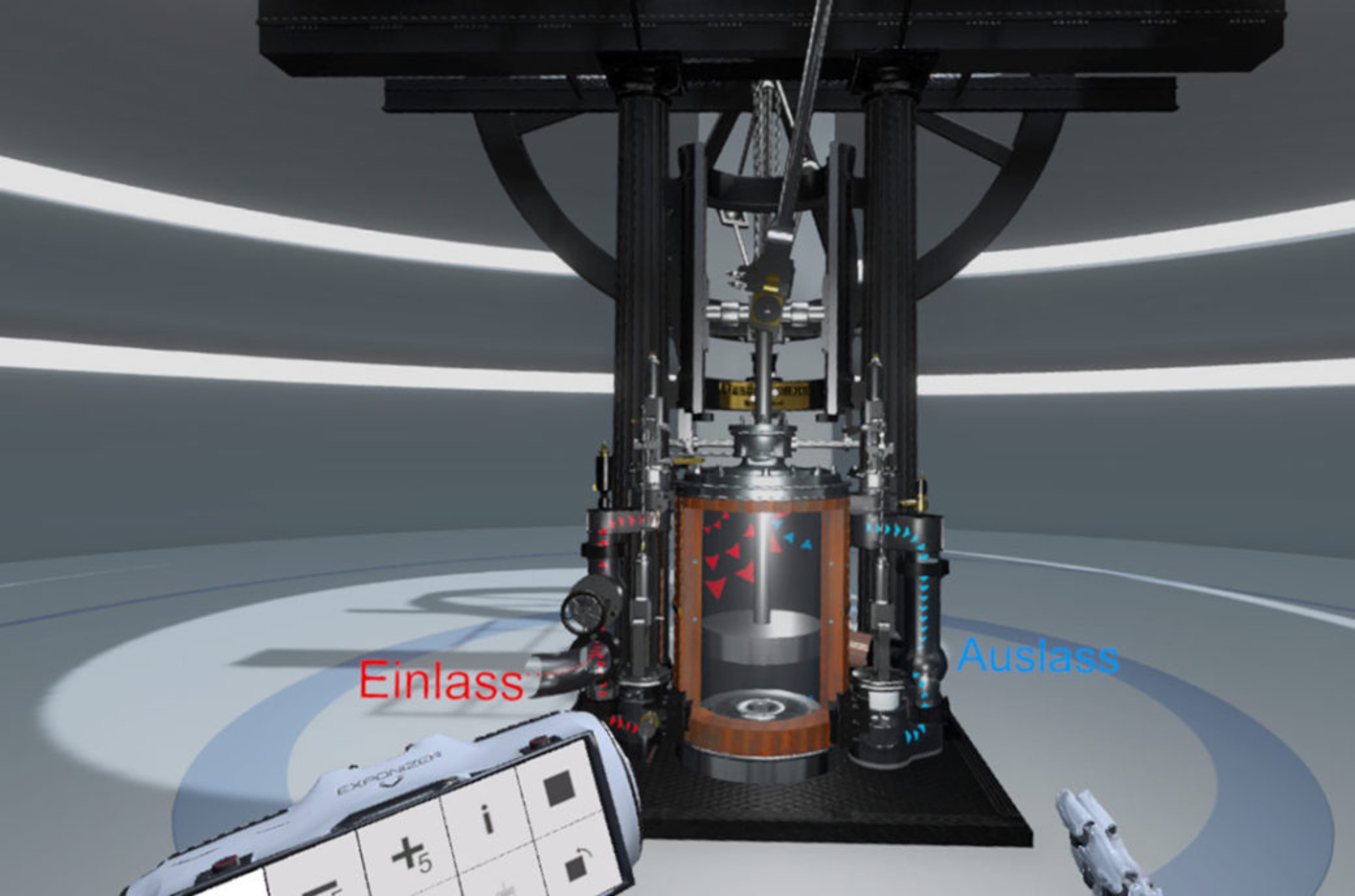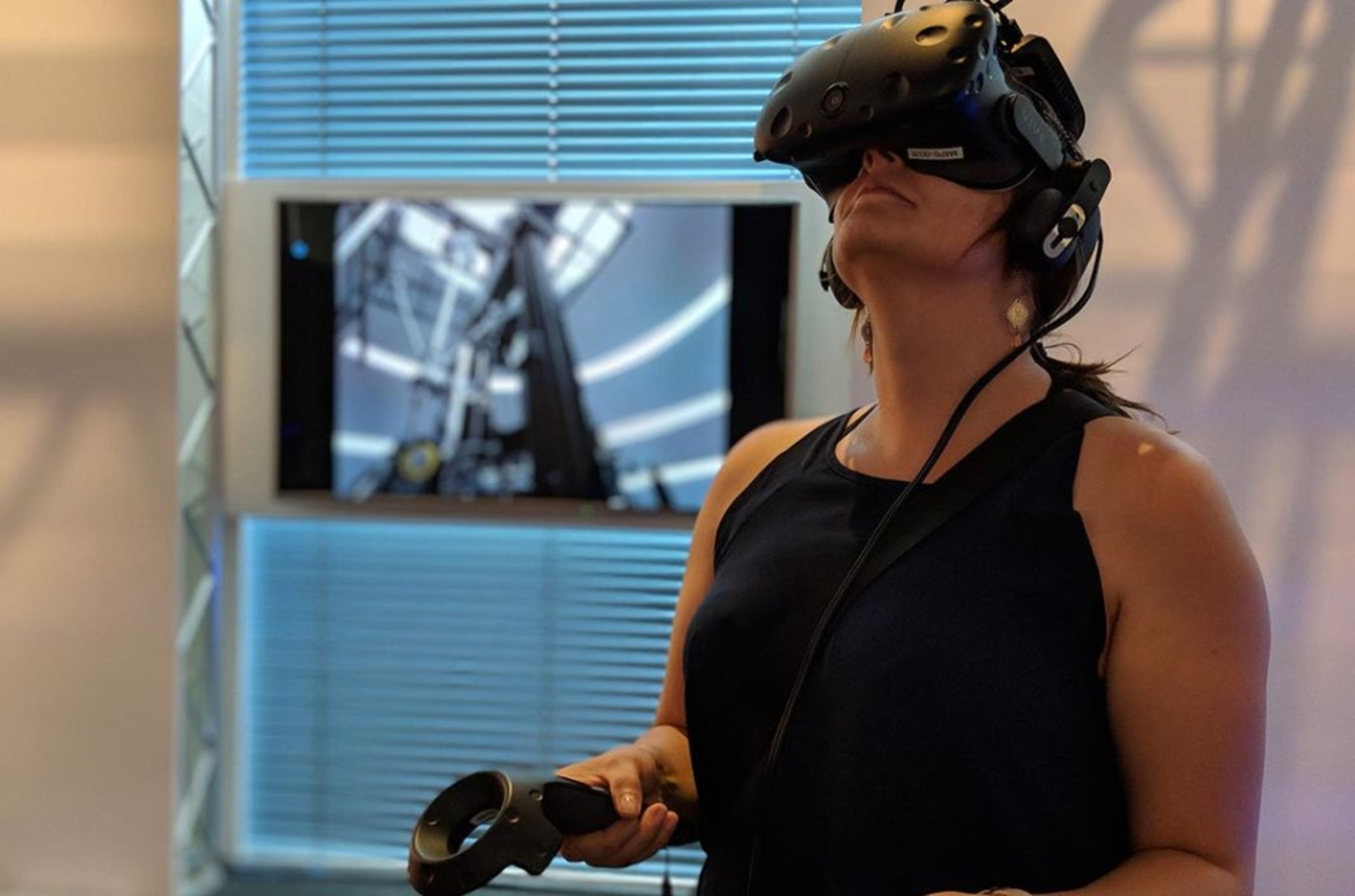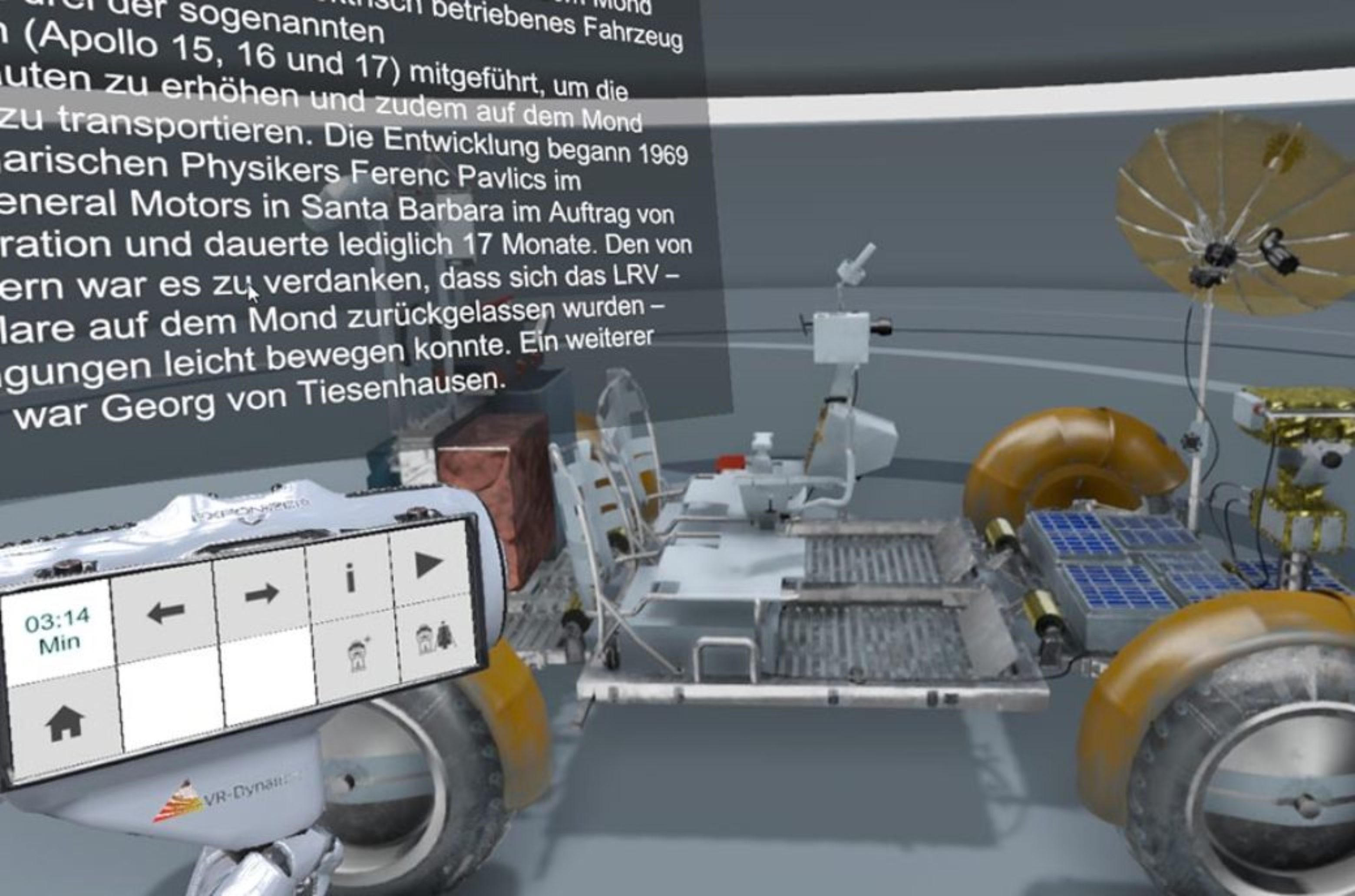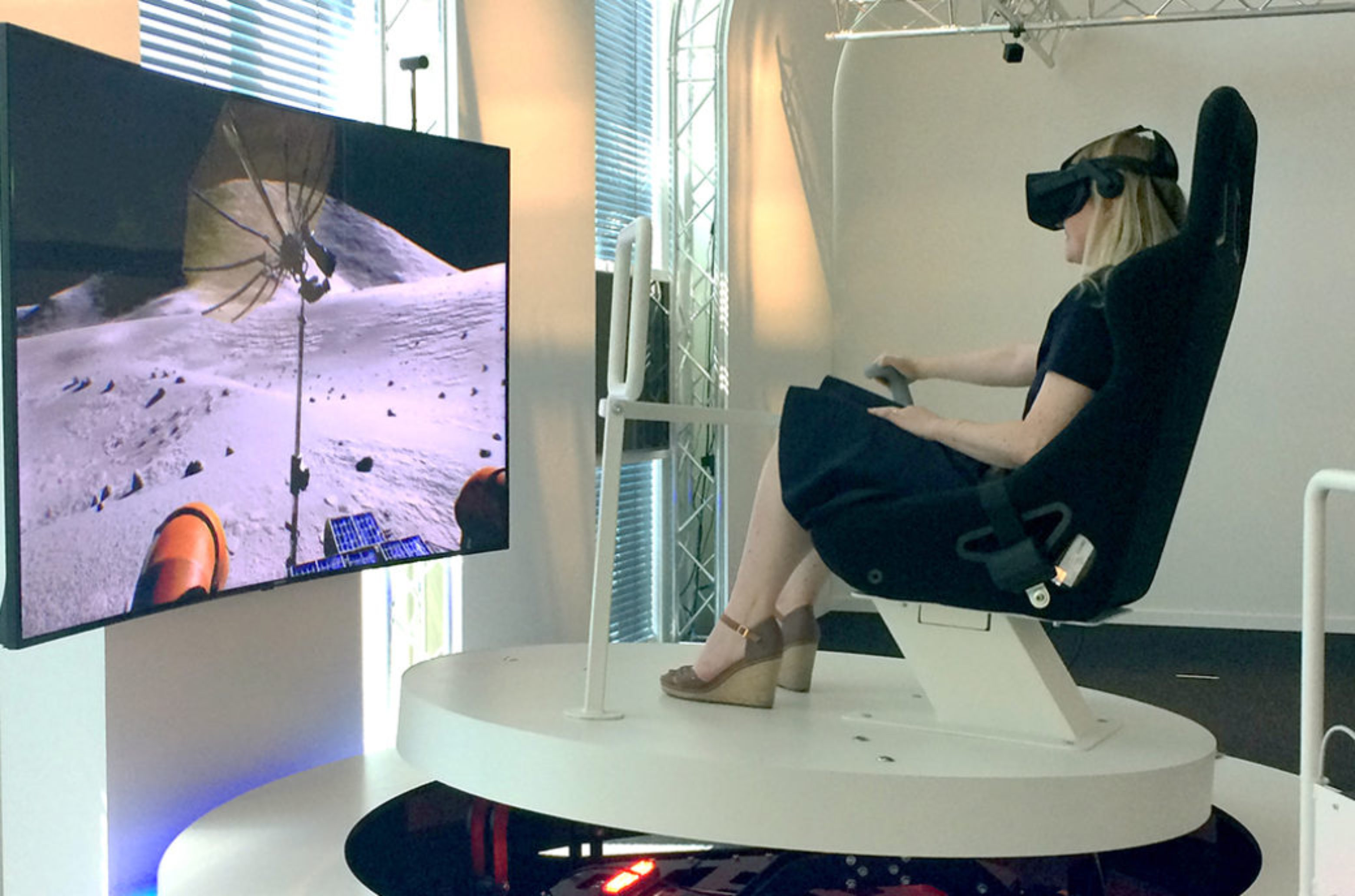 Sub-project team

Georg Hohmann
Sub-project lead / head of Deutsches Museum Digital


Claus Henkensiefken
Technical implementation
Alexander Schmidt
Coordination VRlab

Gabriel von Münchow
Technical implementation of augmented reality

Clara Sayffaerth
Student Assistant

Lisa Görtz
Student assistant
Additional information