Explaining, Understanding, Joining in – Public Engagement in Museum Research
Senckenberg Museum für Naturkunde Görlitz
New digital formats enable glimpses into hidden habitats and behind the scenes of scientific research.
Most museums preserve extensive collections behind the scenes, away from the public eye. Only a tiny portion of the objects that have been collected for centuries are ever exhibited. The storage rooms of Senckenberg Gesellschaft für Naturforschung alone contain over forty million objects. They are the object of the multi-faceted research interests pursued by the scientists there. The focal point of their activity is biogeodiversity, in particular its mechanisms and preservation.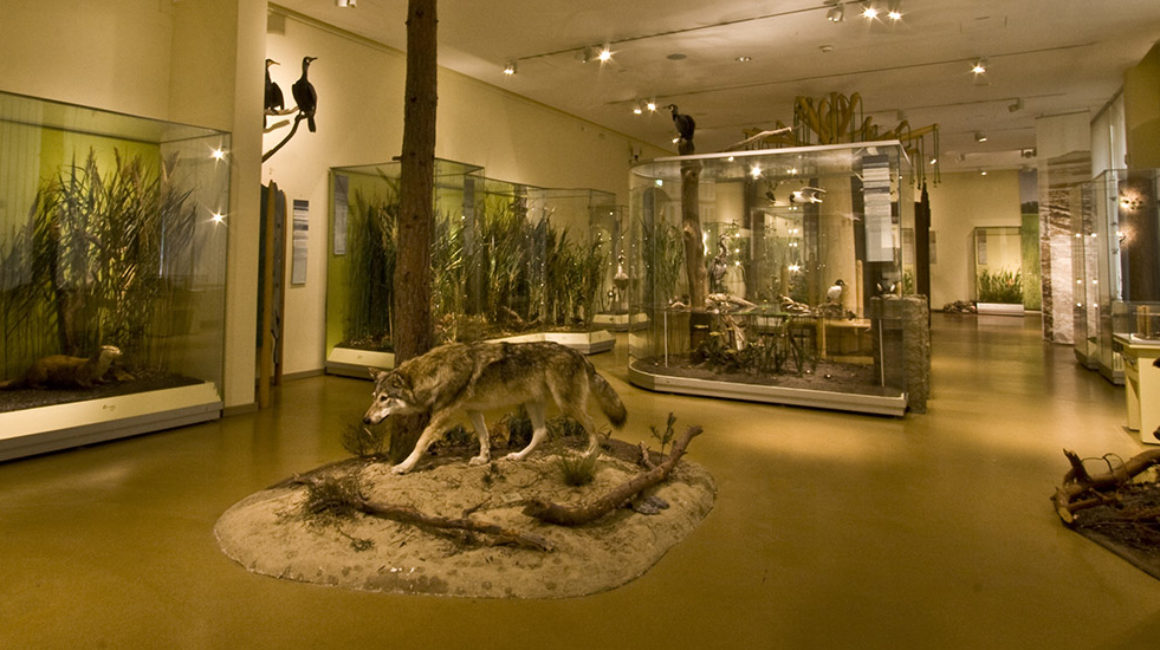 Experience Science
New digital formats provide outstanding opportunities for making the public more aware of these research topics and rendering science more transparent. Scientists at Senckenberg Museum have researched inaccessible habitats, such as the soil, and the animals that inhabit them for decades. It is now possible to make their research processes and findings experiential. Virtually exhibiting museum collections enables visitors to browse around the storage rooms, making the fascinating variety and wealth of these natural treasuries accessible to them.
Stimulating Participation – Promoting Citizen Science Using Digital Means
Digital formats also put new tools into the hands of amateur scientists, allowing them to actively participate in selected research projects using apps that provide virtual identification keys, for example. In this project, Senckenberg represents the many natural sciences museums in Germany. With the above-mentioned points in mind, we are developing and testing innovative digital applications that include, yet go above and beyond, virtual, augmented, and mixed reality.
In Development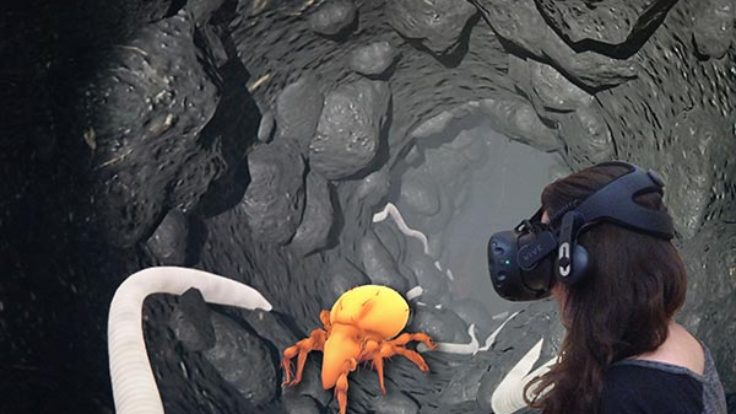 Adventure Soil Life – A virtual journey through hidden habitats
Designed to supplement the traveling exhibition "The Thin Skin of Earth – Our Soils," the VR application enables visitors to dive deep into the habitat beneath their feet. Instead of looking through a microscope, VR users 'become' 200 times smaller, digitally shrinking to the size of a woodlouse. In this way users encounter soil organisms eye-to-eye in virtual reality and have the chance to interact with them. This new type of perspective enables an immersive visitor experience and interaction with tiny organisms –making hidden habitats, their residents, and scientific content accessible in a way a classical exhibition cannot.
For detailed information on the concept and development of the VR applications, see the VIMM portal for new digital museum presentations.
The visitor orientation, practicality, and added value of the VR application for museum visitors are analyzed using an evaluation procedure and surveys. A supervisor handout and operating concept for the VR application are also in development.
At present this VR application offers insight into 2 of 3 planned soil habitats: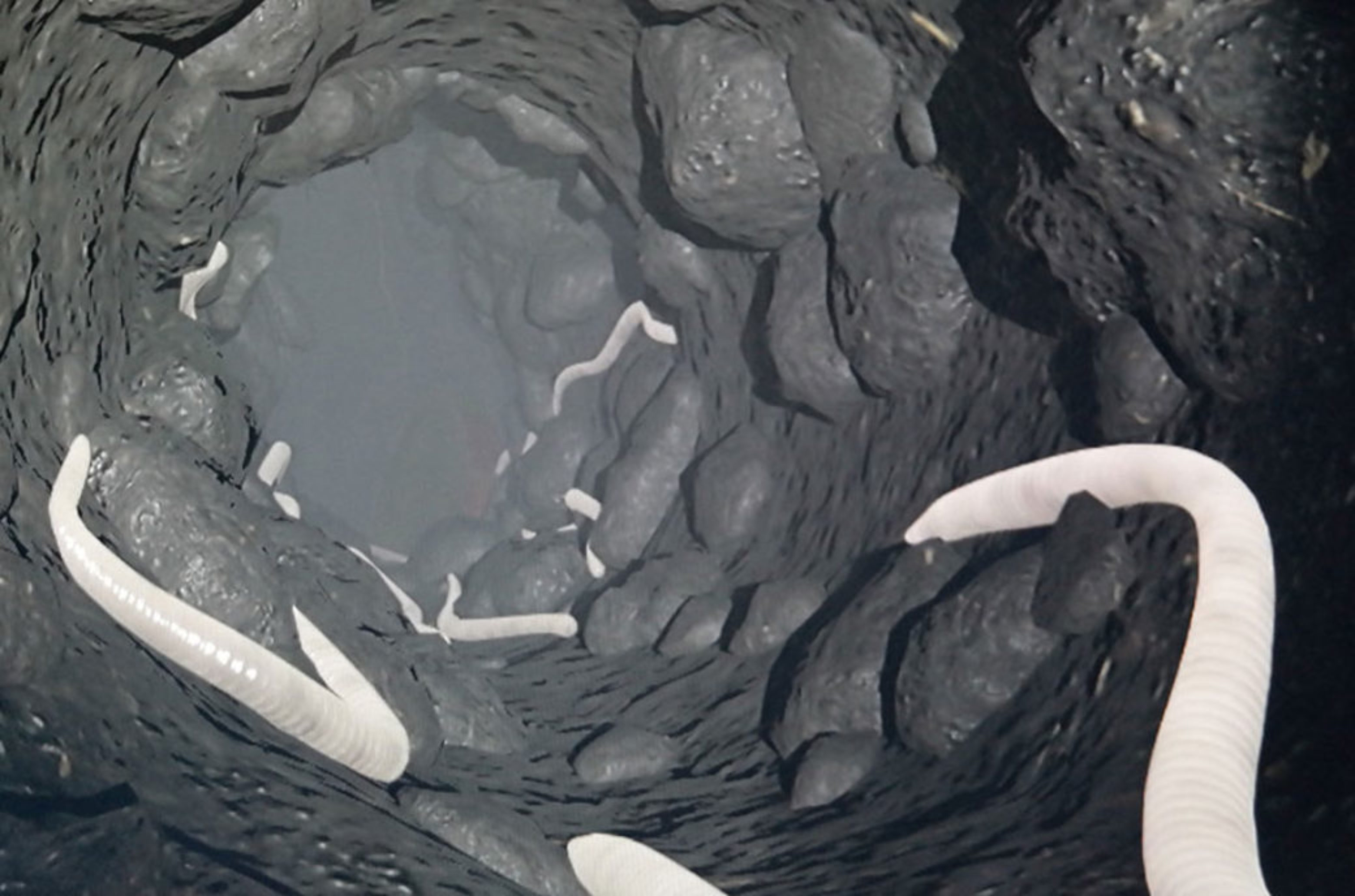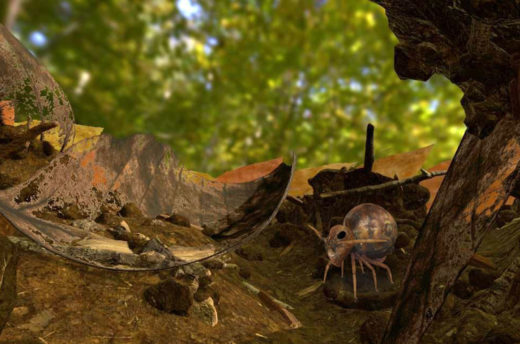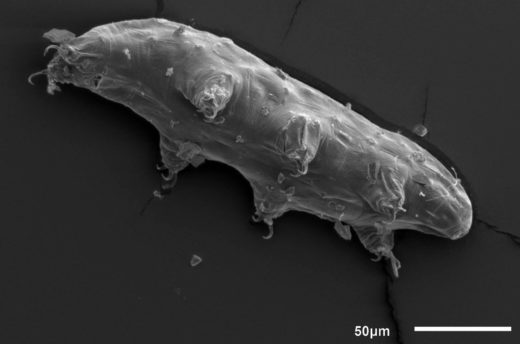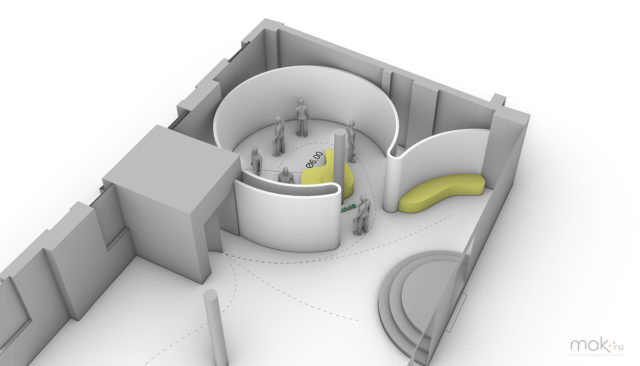 The virtual opening of museum collections in the Datarama
A walk-in projection cylinder (360-degree rotunda) for user-friendly, audio visual, and interactive data exploration enables an immersive "glance behind the scenes" of the museum. In a unique virtual environment, visitors will be able to explore the museum's scientific collections on their own, meet the scientists, and acquire exclusive insights into their research.
Digital tools for public participation in the museum's research questions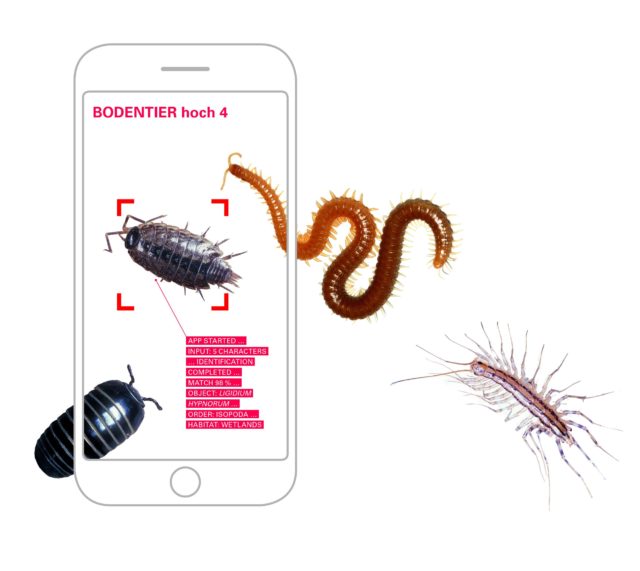 SOIL LIFE x 4: EXPERIENCE – RECOGNIZE – RECORD – RESEARCH
With the support of specialists and citizen scientists, a simple, user-friendly, and interactive identification key and in-depth species portraits are in development for the approximately 250 types of terrestrial isopods, millipedes, and centipedes that exist in Germany. The key and portraits are available to interested citizen scientists of all ages on an online portal and as an app in order to inspire people to start identifying the soil organisms.
The soil organisms identified with the help of the app can be registered as finds with an established research database. This feature turns app users into citizen scientists who actively participate in researching terrestrial isopods and the like. The application is planned for release as a free website and app (Android, iOS) at the beginning of 2020.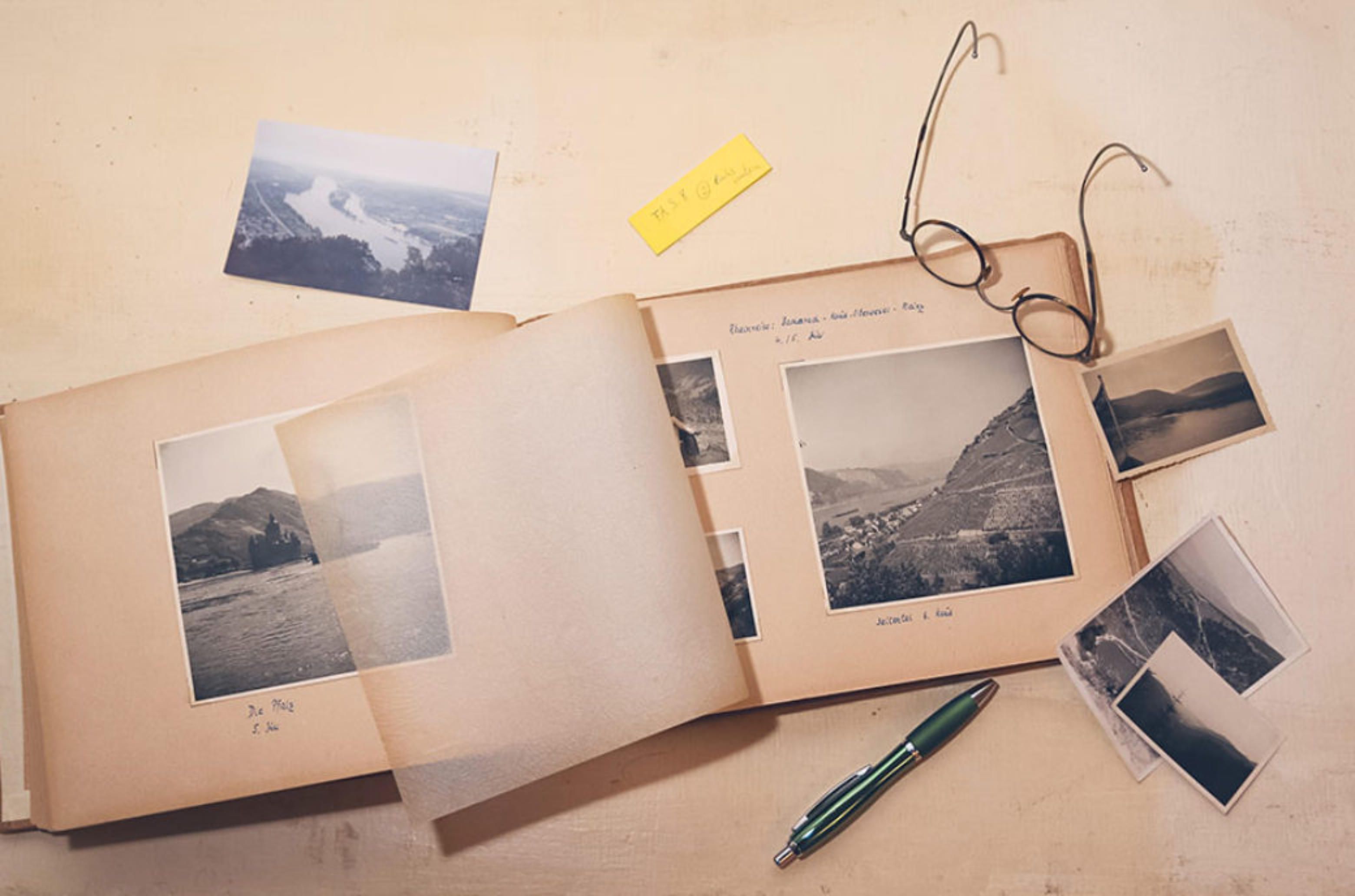 Photo album plattform: Erhalten. Erschließen. Nutzbar machen (Preserve. Open up. Utilize.)
Historical landscape photographs are a valuable source in biodiversity research: Thus far insufficiently documented with regard to historical landscape photographs, private photo collections are a hidden source of valuable information. Alongside physical photographic material, the information on the geographical and temporal placement of the depicted landscapes is gradually lost to posterity. For this reason, we have developed a concept for preserving and making private photographic material useful as a data source. The concept includes: the digitization process, structured recording of the data that describes the images, clarification of legal issues, and responsible provision of the images and associated meta data in a user-friendly, validated online portal. By providing landscapes photographs that document changes in habitats over the past century, citizen scientists can make an important contribution to biodiversity research.
Additional information
Decker, P., Wesenberg, J. & Xylander, W.E.R. (2019): Mit dem Smartphone in den Boden abtauchen. Natur Forschung Museum 7-9 2019, 119-121. (in German)
Jens Wesenberg, Kristin Baber, Lutz Westermann, Willi E.R. Xylander (2019): "Adventure Soil Life" –A virtual journey through an unknown world. Virtual Multimodal Museum (VIMM), 03/2018 –
Baber, K., Wesenberg, J., Xylander, W.E.R. (2019): Perzeption und Evaluierung von VR-Formaten im Naturkundemuseum. Natur im Museum (in print; in German).
Träger, L. (2019): Virtuelle Realität begeistert Politik und Fachpublikum. Natur Forschung Museum 4-6 2019, 86-87. (in German)
Westermann, L., Baber, K., Wesenberg, J. & Xylander, W.E.R. 2018. "Abenteuer Bodenleben" – Virtual Reality (VR) zur digitalen Wissenschaftsvermittlung im Museum. Proceedings of the EVA-Conference, Berlin, 08.-10-11.18: 27-32. (in German)
Xylander, W.E.R. (2019): Nicht nur, weil wir es können – Reflexionen zu Kriterien für den Einsatz von Virtual Reality in Naturkundemuseen. Museumskunde (in print; in German).
Xylander, W.E.R., Zumkowski-Xylander, H., Wesenberg, J., Havlik, P., Herkner B. (2018). Fast wie im Leben – Senckenberg testet virtuelle Realitäten. Natur, Forschung, Museum 148: 28-30. (in German)
Xylander, W.E.R., Zumkowski-Xylander, H. (2018): Increasing awareness for soil biodiversity and protection – The international touring exhibition "The Thin Skin of the Earth". Soil Organisms 90: 79-94. (in German)
Zumkowski-Xylander, H., Pilz, M., Paczos A., Christian A., Xylander W.E.R. (2017): The thin skin of the earth – Our soils. Exhibition guide for the touring exhibition of the Senckenberg Museum für Naturkunde Görlitz. Pp. 1-84.